Japanese food
Flowery Dish – Squid Putty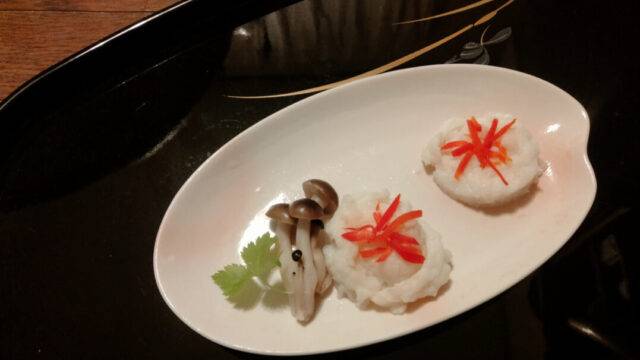 I made some flowers for my birthday.
Squid putty? This is not sweet but appetizer.
How to make Squid putty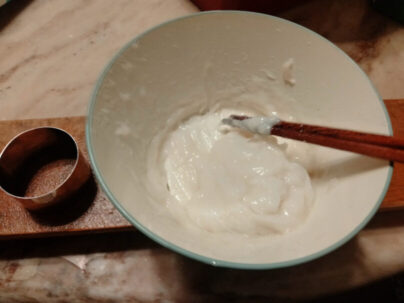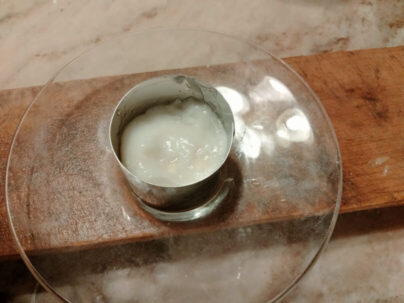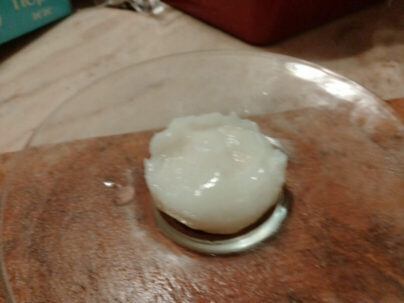 【Ingredient】
Squid 50g
Egg white of 1 egg
1 TSB of Sake(substitute white wine)
salt and pepper
Soy Sauce (as dip)
Prepare squid. Wash and remove the legs and peal. Cut it into about 3 cm strips.
Put egg white in a ball and mix it well. Put squid in the ball. Sprinkle salt and pepper and add a TBS of Sake. Mix it with blender.
Use a circular mold to put some squid mixture into it. Make the surface flat and  pull the mold up. You can make 4 or 5 squid flower putty.
Steam them. Leave them cool and decorate with slice of boiled red bell pepper.
Serve with some soy sauce.
Dip it in soy sauce and eat it.