It is about 4 years ago that I visited Kappabashi in Tokyo for shopping last time.
I went back there looking for small utensils this week. I was so excited to choose a small mold.
Please take a look at the leaf-shaped mold that I bought as shown below. It is a hand-made one.
We can make leaf-shaped slices of potato, carrot, or whatsoever.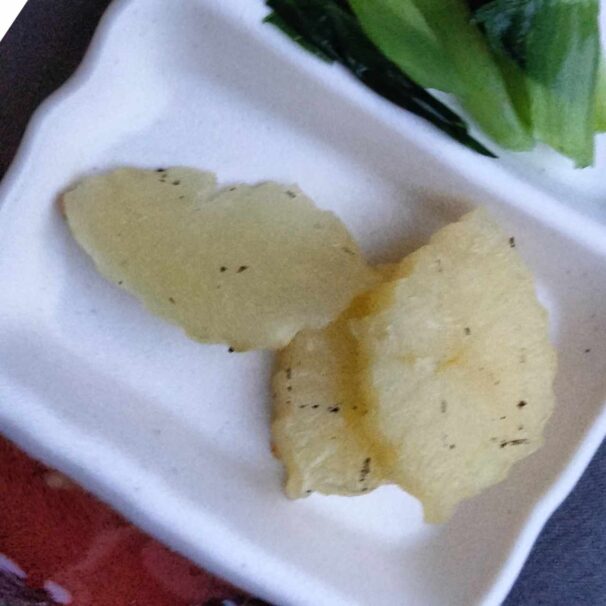 Kappabashi always seduces me shopping spree. I spent more money than I had estimated.
Furthermore, I have got hooked on the other cooking tools.
It is worth visiting for cooking lovers!